DO YOU WANT TO SELL YOUR HOUSE QUICKLY?
Sell Your House without a Realtor

Don't Fix It, We Buy Houses As-Is

Avoid Showings & Closing Costs

Average Closing takes 7-21 days

Leasebacks & Relocation Assistance

Plus, We Offer Free Moving Services!
HOW TO SELL YOUR HOUSE FAST
The main goal of Cash4Houses is to buy your home as fast and as painless as possible. If you have ever sold a house, you are probably familiar with the amount of time, money, and paperwork involved. Accepting a fair cash offer from Cash4Houses Home Buyers can get your cash faster than listing your home on the MLS traditional method without all the hassle that involves. Sell your house to Cash4Houses today.
WE BUY YOUR HOUSE IN THREE EASY STEPS.
Forget about paying commissions or making repairs. This way, we make the whole process simpler and faster! We can buy in your timeline, take what you need, and leave the rest. What we offer to you is a 100% Free no-obligation cash offer in 24 hours or less!
WE CAN BUY YOUR GEORGIA HOME IN ANY SITUATION
In Cash4Houses Home Buyers, we do not mind about the current conditions or situations of your property. Whether it is in a state of abandonment, needs repairing, damaged, or you are just ready to move in to a new and different home. We will buy it anyway! Our experts can also handle difficult situations as eviction, foreclosures, divorces, tax lien houses, and probate sales. To be precise, we know what to do to buy your house as fast as possible.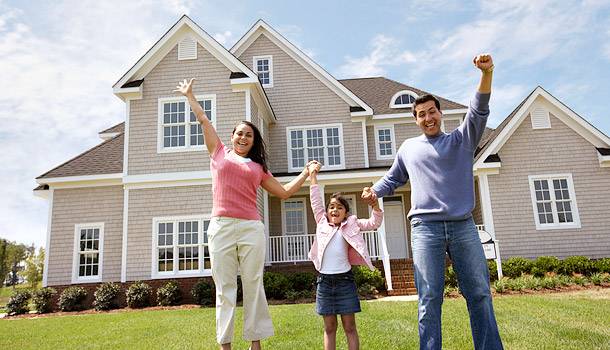 SELL YOUR HOUSE FAST FOR CASH TO CASH4HOUSE!
For most of the Homeowners we come across, accepting Cash4House® Home Buyers' Fair Cash Offer makes the most sense financially. If for some reason our Fair Cash Offer just isn't high enough, ask us how we can add value using a handful of creative financing techniques we make available for these situations.
WHAT IS A CASH HOUSE BUYER?
A cash house buyer is either an individual or company with sufficient funds to pay for the entirety of your property.

While you can find numerous benefits of finding fast home buyers who pay cash for your property, you must make sure you work with a professional and reliable house buying company.

As you can imagine, not all home buyers who use cash to buy property are trustworthy, that is why you can trust Cash 4 Houses.

Some are simply acting on behalf of other organizations and may charge extra fees for services such as arranging surveys.

Others may also attempt to profit further by selling your information to third parties.

At Cash4Houses, there are no hidden fees or expenses, and we guarantee that you will receive the final quoted price for your property in full. We also appoint a solicitor for you and pay all legal fees.
WE MAKE SELLING YOUR HOUSE EASY
No fees and no commissions.

You pick the closing date.

We pay cash meaning our financing process is not lengthy.

We close fast (as quickly as 7 days).
Only one inspection. You can avoid multiple showing.

We extend no-obligation cash offers.

We pay 100% of the closing costs in most situations.

We offer a smooth process with our professional closing attorneys.
COMPARE
SELLING TO US
vs
SELLING WITH A REAL ESTATE AGENT
Real Estate Agent
Listing on the open market
$
27,000
/ Fees, commissions, closing costs*
Commissions: 6%
Closing Costs: 3%
Number of Showings: Multiple
Closing Date: Negotiated
Repairs: Negotiated
Closing time frame: 60-90 Days
Financing Contingency: 30 Days
*Assuming a $300,000 sales price
Cash4House
Selling to us
$
0
/ Fees, commissions, closing costs*
Commissions: ZERO
Closing Costs: ZERO
Number of Showings: ONE
Closing Date: YOUR CHOICE
Repairs: NONE
Closing time frame: 7 Business days
Financing Contingency: NONE
What our customers say about us.